PLEASE GET IN CONTACT WITH US FOR OUR STATE OF ART SCRUBBING SYSTEMS FOR ANY DESIRED CAPACITIES
Wet Scrubbers washes gasses with pH balancing chemicals and water. This technic globally approved with all chemical pocesses and most efficiency (Average: %98-99) technic.
Wet scrubbers mostly uses in jewellery, chemical recycling, mining and any acid and bases uses in sectors.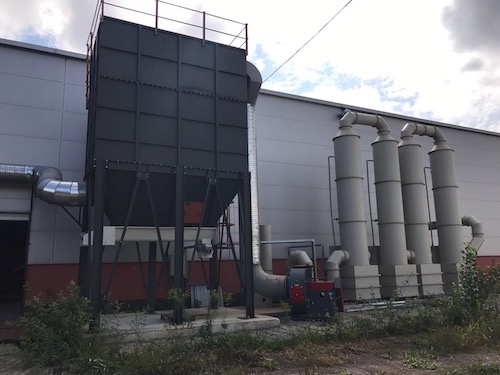 Scrubbers mostly using for;
SO2, HCl, HF, HBr, SiF4, Cl2, F2, Br2, H2SO4, HNO3, NOx, HS, NH3, Amines, Monomers, Acetic Acid, Formaldehyde, Methanol, Ethanol, Propanol, Methyl mercaptan, Ethyl mercaptan, Dimethyl sulphide, Dimethyl disulfide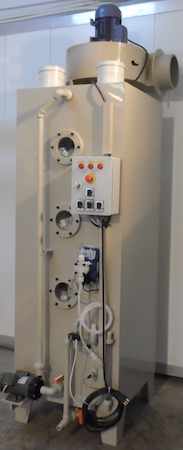 Advantages;


High efficiency (%98-99)


Chemical resistant PP-PVC case


Modular design


Tailor design


Indoor and Outdoor usage