DECANTER CENTRIFUGE SYSTEM
Decanter Centrifuge is a very handy machine when it comes to settling of the impurities in liquids. If the input material has impurity like floor sweeps or ashes. Unit applies 45G (Gravity Force) to the pregnant solution and as a result all impurities automatically sticking at the bottom of the buckets in 10 to 15mins. With this technology our customers recover their precious metals from their Floor Sweeps and Manufacturing Wastes in the same day!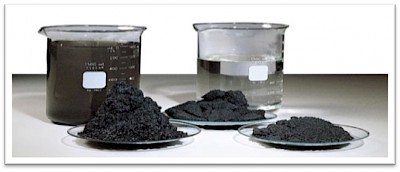 Jewelry manufacturers and refiners uses this device with Waste Burning Oven for recovering their loss from their production line. Unit can reach 900 RPM and has 50 Lt Capacity.
OUR DIFFERENCES ARE:
- Very Easy to Use
- Fast Settling
- More than 10 years durability thanks to reliable production quality
- Including Know-How
- Automatic Batch Type Operation
TECHNICAL DETAILS
| | |
| --- | --- |
| Capacıty | 2x25LT |
| Orıgın And Brand | TURKEY |
| Model Number | DCN |
| Voltage | 380 VOLTS 3 PHASE |
| Power (W) | 6 KW |
| Dımensıons (L*W*H) | 150 CM X 170 CM X 75 CM(H) |
| Weıght | 600 KG |
| Certıfıcates | ISO / CE |
| Warranty | ONE YEAR GLOBAL WARRANTY |